It is Italian a new technology dedicated to green hydrogen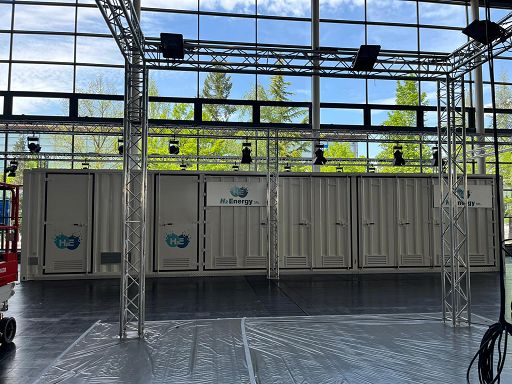 In a world premiere at the Hannover Industrial Technology Fair (from today until April 21), H2Energy unveiled their new technology, AMSE (Alkaline Membrane Solid Electrolyte), dedicated to green hydrogen production. The technology has just been patented and offers cost-saving benefits compared to traditional methods, as it does not require precious metals and simplifies hydrogen production maintenance and operation.

H2Energy, the only Italian company with an active green hydrogen production plant, developed this groundbreaking technology in its research laboratories. The first AMSE stack, currently under construction, is capable of producing up to 200 kW and represents a global innovation in alkaline membrane technology. The company plans to release this technology to the market by the end of the year.
H2Energy's future development roadmap includes building 20 plants with MW and multi-MW electrolysers and manufacturing the new AMSE-based machine. The company's goal is to collaborate with major Italian industrial players, fostering a joint effort "to grow together in the realms of decarbonization and the 2030 agenda," aiming to establish "an Italian hydrogen supply chain that not only propels production but also fosters culture, allowing it to compete globally."
Read the full article on A&E – Green Economy.