United Towards Energy Transition
Established in 2020 with the backing of private investors

Leveraging over 20 years of expertise in the field from our managers, engineers, and researchers, we are capable of providing CE-certified PEM and AWL systems, as well as AEM, complete with innovative solutions that form the cornerstone of our history and track record.

The Company's Objective

We believe that electrolysis technology, when deployed at a large scale, can already be competitive in today's market. This is possible due to continuous advancements in stack development and rationalization of implemented solutions.

R&D on Innovative Technologies (SOEC, HT, etc.)

We work on SOEC (proton-conducting ceramic electrolytes at 500 °C) and HT (high temperature and pressure AWL, operating at 200/350 °C). H2E delivers turnkey solutions for hydrogen utilization in the natural gas network, as well as for its role as an energy carrier in energy storage.

The Company Vision

We are developing integrated systems for usage in railway and automotive transportation. These systems are also designed for applications in steel production, as well as diverse uses in industrial and domestic environments. We work alongside our clients to study advanced solutions and applications, conducting feasibility studies and overseeing the design and coordination of the related systems.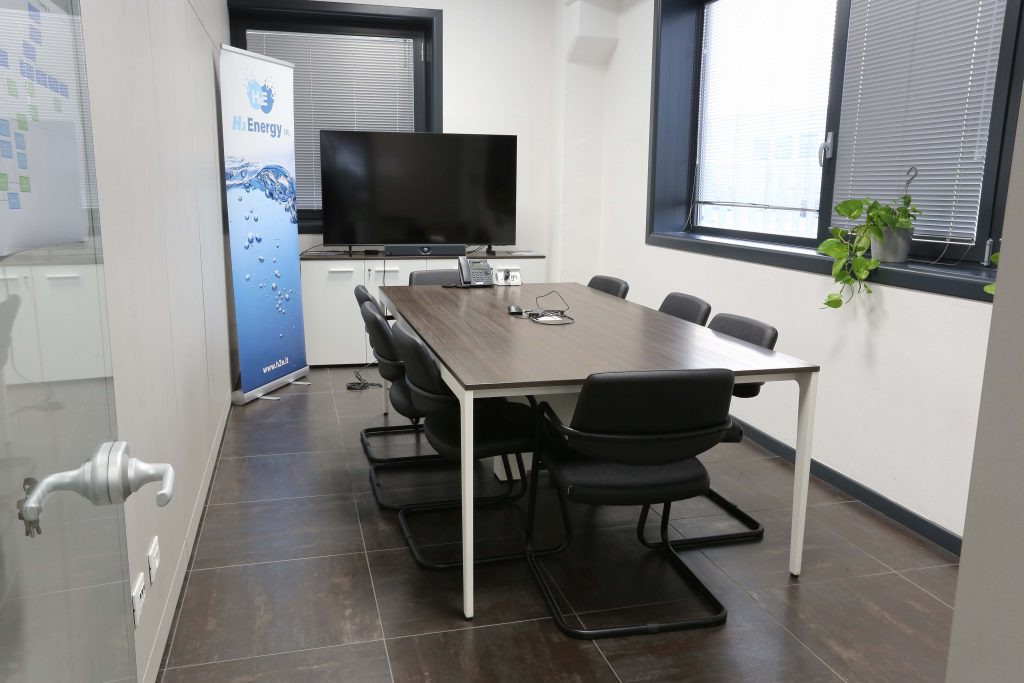 The values guiding our company
Values Guiding Our Company Our values steer the behavior, decisions, and actions of our company and its employees.
These guiding principles establish our company's foundations and identity, fostering a shared vision and mission among all members of the organization.
Connect with our executive team

Claudio Mascialino
Co-Founder and Board President
A researcher with a proven track record in the automotive industry and innovation management. Business development focused on Sustainable Business.
Daniele Arnone
Technical & Operations Director
A M.Sc. in Mechanical Engineering, with over 18 years of experience, most of which was spent in multinational Oil & Gas companies as Engineering Director.

Riccardo Ducoli
Co-Founder and Board member
Handles finance and investments. He's a specialist in special project development, having worked as a renewable energy producer for the past 30 years.
Paolo Carrera
Chief Commercial Officier
Guiding an integrated team, he manages commercial, business development, tendering, and estimating functions.
Saro Capozzoli
Co-Founder and Director
Responsible for domestic and international business development. He is a China market expert with a technical background and complex project management experience.

Massimiliano Boccia
Head of Research and Innovation
A chemical researcher with over 20 years of experience in academic and industrial research and development in hydrogen components.
With us, you'll have the opportunity for professional development and collective growth.
Senior Buyer
Location: Pizzighettone
Process Engineer
Location: Pizzighettone
Mechanical Designer / Piping / Skid
Location: Pizzighettone