H2Energy at the Industrial Technology Exhibition in Hannover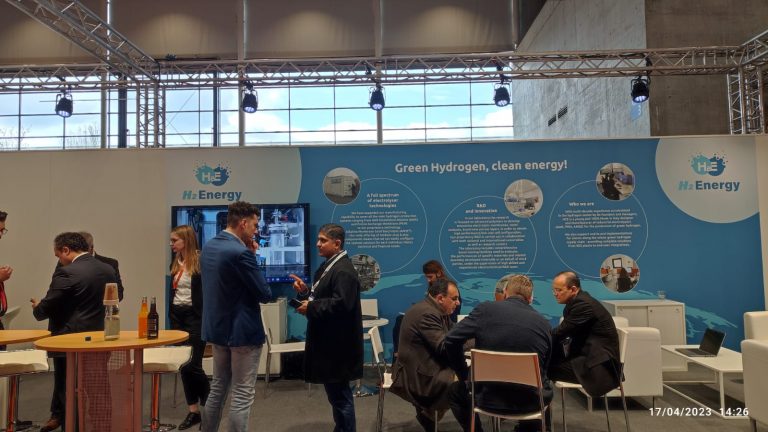 H2Energy, an Italian company founded by three entrepreneurs and industrialists from Brescia, is making significant strides in the green hydrogen sector. They showcased their innovative technology at the Hannover Industrial Technology Fair, presenting the world's first industrial-level electrolyzer capable of generating hydrogen with a 1 MW power output using PEM technology.
The event highlighted the future of industry and the crucial role of industrial hydrogen production in achieving climate neutrality as per the Cop21 goals. H2Energy's breakthrough is particularly significant as it marks the first instance of an entirely "Made in Italy" hydrogen production, emphasizing the company's commitment to technological innovation.
Currently employing 25 individuals, with 9 dedicated to research and development, H2Energy has ambitious plans for growth. Their vision includes becoming a leading player in hydrogen production, aiming to employ 350 people by 2024-2025 with the launch of their gigafactory for stack and alkaline, PEM, and AEM electrolysis systems.
The company's commitment to environmental sustainability and local production is evident through their plans to establish a test bench area for prototyping and validating third-party solutions. H2Energy is keen to explore various industrial sectors, from the food industry to aerospace and maritime logistics, with potential clients worldwide expressing interest in their green hydrogen technology.
Furthermore, H2Energy's dedication to research and development is evident in their pursuit of multiple electrolysis technologies, including AWE, PEM, and AEM, with a plan to unveil the world's first 1 MW single-body AEM stack next year.
With its cutting-edge technology and a clear focus on green hydrogen, H2Energy is well-positioned to play a significant role in the global shift towards sustainable energy solutions and decarbonization. The company's presence at the Hannover fair reflects its determination to make Italy a key player in the green hydrogen revolution and foster collaborations with industrial partners across Europe
Read the full article Askanews.