The first Italian-made electrolyser in Hannover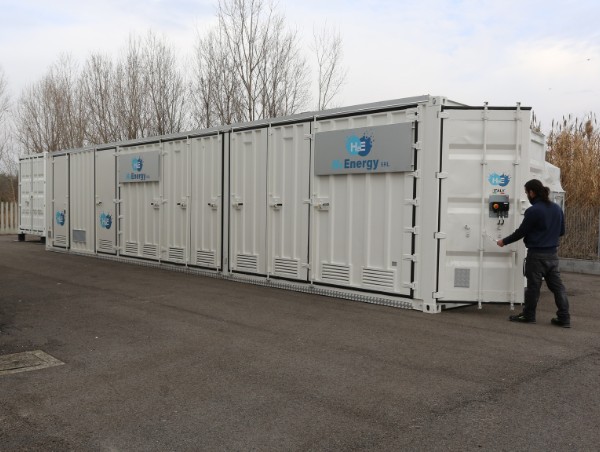 H2 Energy Srl, an Italian company formed by three Brescian entrepreneurs and industrialists, is making its debut at the Hannover Industrial Technology Fair with the first 1 MW industrial-scale electrolyzer for hydrogen production, utilizing PEM technology. The fair showcases future industrial scenarios and technological advancements.
H2 Energy aims to play a pivotal role in decarbonization by producing 100% Italian green hydrogen. They have 25 employees, including a dedicated R&D team, and plan to establish a gigafactory for stack and electrolysis systems, employing 350 people by 2024-2025.
The 1 MW system, transported from Cremona, will be showcased, drawing interest from significant industrial investors. H2 Energy collaborates with partners in aerospace, steel, and maritime sectors.
Their objective is to become a leading producer of green hydrogen with innovative technologies, avoiding dependence on foreign suppliers. The R&D laboratory with experts from renowned institutions drives their pursuit of excellence.
H2 Energy specializes in various electrolyzer technologies, and their future 1 MW AEM stack promises to revolutionize the market. The company also focuses on optimizing stack design and configuration through its R&D efforts.