Hydrogen, the frontier is Italian and its name is H2 Energy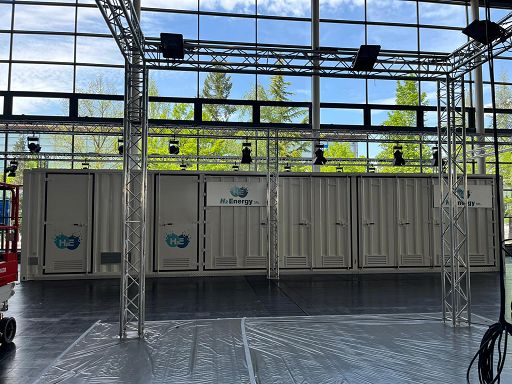 The first Italian-made electrolyser at Hannover Messe
Italian company H2Energy will make its debut at the Hannover Industrial Technology Fair with the first industrial-scale electrolyzer for hydrogen generation. The 1 MW single-stack electrolyser, using proton exchange membrane (PEM) technology, aims to produce hydrogen for industrial use.
H2Energy plans to become a leader in hydrogen production and expects 350 employees by 2024-2025 with the launch of a giga-factory for stack production and alkaline, PEM, and AEM electrolysis systems. The 1 MW industrial system, developed by H2Energy's R&D laboratory, will be physically present at the Hannover Messe and has already attracted interest from significant investors both in Italian and international industrial groups. The company is also cooperating with partners in the aerospace, steel, and maritime transport sectors.
H2Energy's goal is to produce Italian-made green hydrogen on an industrial scale using innovative and competitive technologies, reducing dependence on foreign suppliers. The company has established an R&D Lab with a team of experts and aims to optimize electrolysis processes through stack production and membrane research. H2Energy manufactures electrolysers based on alkaline, proton exchange membrane (PEM), and next-generation anion exchange membrane (AEM) technologies. The showcased 1 MW PEM electrolyser represents the first of five units planned for production, with H2Energy fulfilling the ambition to produce over 100 MW by 2024.
The full article on Askanews.